Pharmaceutical Industry Reactors, Tanks, Equipments
---
Umasons as a company has been engaged in the manufacturing of various products required by the bulk drugs & pharmaceutical formulation Industry.
We have been manufacturing these equipment for the last 50 years. In last 10 years we have manufactured more than 3500 equipments/ reactors/ tanks etc.
and we have commissioned more than 30 pharmaceutical formulation projects.


We have broad experience in the parameters needed for handling highly volatile, corrosive and caustic materials.
Umasons also has knowledge of the combinations of fittings, appendages, heat transfer and mixing equipment.
Our tanks are jacketed and insulated over the base material in SS 316 and SS 304.
Special nozzles, manholes, level indicators, viewing ports, temperature probes and another additional appendages can be built in-to your intermediate & process vessels.

Moreover, we can customize controls and checks into the vessels at our factory, so that the equipment can be shipped to the job-site, installed quickly and commissioned into your production line.

In conjunction with the client, we design and install clean room parts, including lockers and cupboards, gowning cabinets, solied linen trolleys, shoe lockers, cross over benches, basins & sinks and dustbins. All our clean room fourniture is made from SS 304 or SS 316 grade stainless steel. We also supply and install edge protection, skirting and all types of dispensing units for the clean room environment.

Reactor / Mixing Vessels


Storage Tanks


Manufacturing Units


Specially Designed Equipment


Sterile Containers


Clean Room Furniture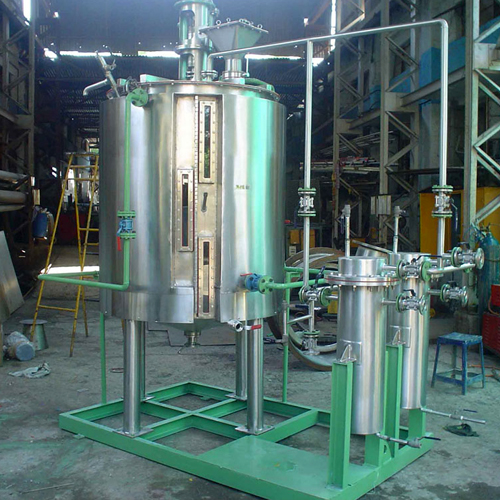 Pilot Plants & Small Manufacturing Plants
Varius type of pilot plants
1. Batch preparation / solution preparation system
2. Batch Preparation
Furniture
Our pallets are available in SS304, SS316 and SS202 material.
The pallets are made as per your requirements of size and weight
---